Burns Night Scottish Connector
When:

Monday, 25 January 2021, 6:00pm - 9:00pm

Where:

The Bull & Claw, 鳌足汇
110 Fenyang Lu
上海市汾阳路110号

Price:

RMB 350 for members, RMB 450 for member guests. Walk-in is NOT allowed for this event.
Registration link: https://app.glueup.cn/event/burns-night-scottish-connector-booking-opens-29743/ 

The British Chamber of Commerce Shanghai invites members and friends to join us, as well as millions of Scots around the world on the evening of Monday, 25 January to celebrate Burns Night and enjoy 2021's first 'Scottish Connections' get-together! Booking opens now.
The event will be structured to combine the best of a Scottish Connections networking event with key elements of a traditional Burns Night - capturing the spirit of the great Scottish poet and lyricist, Robert Burns. Enjoy an evening packed with poem, haggis, whisky, laughter, and much more.
Running Order:
18.00-18.35   Arrival and networking - Whisky and Range of other Drinks available (*due to nature of venue, no admittance after 18.35.)

18.35-18.40   Welcome from Scottish Connections at BritCham

18.40-19.00   Reflections on 2020 and Outlook for Scotland in 2021

19.00-19.20   Drinks and Scottish canapés served

19.20-19.40   The poems and music of Robert Burns followed by Address to the Haggis 

19.40-20.10   Warm bowl of Haggis, neeps and tatties to be served 

20.10-21.00   Continued networking - Drinks and selection of Scottish Confectionery available

21.00   Event ends
*BritCham Shanghai reserves the right to alter the above schedule at any time. 
Walk-in is NOT allowed for this event. 
Event Sponsor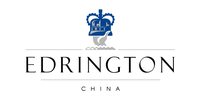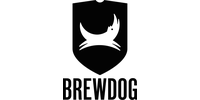 Notes:
The venue will check attendee's temperature. 
A Green Code (随申码) & Shanghai Code (行程码) is required. 
In case of cancellation, please kindly note you must email the BritCham Shanghai Event staff Nathalie.Xu@britishchambershanghai.cn before 5 pm, 15 Jan. Due to the service charges of Event Bank and online payment platforms, we can only partially refund up to 90% of your ticket price and payment will be processed within 14 days after the event via your original payment method. However, it is non-refundable for a cancellation request made beyond the above-mentioned timeframe.
Event contact
Nathalie Xu
+86 2162185022
Nathalie.Xu@britishchambershanghai.cn